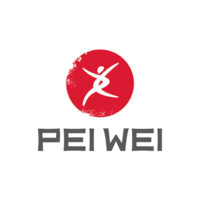 It is said that through food different cultures could come together. Like other global cuisines, Asian delicacy also offers a wide variety of flavors that other cultures must try.
Pei Wei restaurants pride themselves for their well-made handcrafted Asian-inspired food that is fresh, flavorful, and ready to eat. Pei Wei Asian Diner was founded by P.F Chang's China Bistro back in 2000. The first location was opened in Scottsdale, Arizona.
It has over 190 locations in the United States and 5 International locations including Mexico and Dubai. In 2015 they started a customer loyalty program called My Wei Rewards in which customer can avail points towards free entrées and special offers. Pei Wei catering service is perfect for event such as Office parties, Corporate Meetings, School Functions and Social Gatherings.
Pei Wei Catering Menu
| Item | Price |
| --- | --- |
| Sushi | |
| Party Menu Kung Pao Roll (32 Pc.) | $31.99 |
| Party Menu Mango California Roll (32 Pc.) | $23.99 |
| Party Menu Spicy Tuna Roll (32 Pc.) | $27.99 |
| Party Menu Combo (32 Pc.) | $25.99 |
| Party Menu Teriyaki Crunch (32 Pc.) | $23.99 |
| Party Menu Wasabi Crunch Roll (32 Pc.) | $27.99 |
| Party Menu Sushi Crunch Combo (32 Pc.) | $25.99 |
| Party Menu Side Salad | $9.99 |
| Lettuce Wraps | |
| Party Menu Traditional Chicken Lettuce Wraps | $35.99 |
| Party Menu Thai Chicken Lettuce Wraps | $35.99 |
| Entree Salads | |
| Party Menu Wok Classic Salad | $20.99 |
| Party Menu Asian Chopped Chicken Salad | $20.99 |
| Party Menu Side Salad | $9.99 |
Pros of Pei Wei catering
If you're a food lover and is looking for something different to offer to your guest, be it for a corporate, birthday or any special event Pei Wei catering can provide you with delicious Asian delicacies.
Pei Wei catering service provides quality authentic Asian dish that will surely leave a lasting impression to its customer and their guests.
For people who live a busy lifestyle Pei Wei Catering would surely come in handy. Customer can present tasty meals for their guests without the stress of planning, preparing and cooking foods.
How to order from Pei Wei catering
Pei Wei catering offers different variants of food. Their menu offering includes their famous rice bowls, sushi rolls, salads entrées, noodles and wok classics that would surely appeal to anyone's taste palate.
For bulk orders the restaurant offers a Party Menu option that caters to large number of people. The Party Menu is categorized into three groups. The Small Party is good for 10 people, Medium Party for 15 – 20 people and Large Party can cater up to 30 people.
If customer is having more than 30 people over then it is recommended that they contact Pei Wei catering to make the adjustment possible.
While Pei Wei mostly offers ready to go dish, customer could always check with them if they want to customize their food. Customer could expect that Pei Wei prepares each dish using only freshly ingredients, flavorful products that contain nutrients but still maintaining its Asian flair.
Pei Wei Catering Reviews
To order you can contact the nearest Pei Wei restaurant for assistance in planning your meal event. You can also go online through their website www.peiwei.com to browse their menu.
Aside from the delicious menu, customers could also view online detailed information on nutrition and allergy effects of each dish.
To properly accommodate extra-large orders Pei Wei suggest that customer notify them ahead of time prior to the event so that they could make the adjustment in accordance to customer's request.
What set Pei Wei catering apart from other Asian inspired restaurants is that they are very generous in terms of servings. Almost all the dish in their menu can serve 5 – 7 people for a very reasonable price.
Not only do customers get the most out of their money but with Pei Wei Catering they also get to experience classic Asian inspired cuisines that are freshly prepared by world class chef.
Visit this link for more details