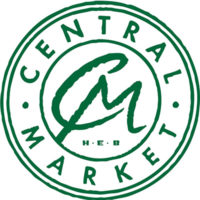 No matter who you are, where you are and what event you're celebrating you can always count on Central Market to provide you quality food that would suits your need.
At Central Market they believe that preparing food is more than buying and eating, rather it should be an adventure that everyone should experience. Founded by Charles Butt, his vision is to make Central Market a place that serves high quality and hard – to – find gourmet food, but at the same time would appeal to different types of people.
The first Central Market was opened in 1994 by the H-E-B Grocery Company at Austin Texas. Now it has over 9 branches all over America. Central Market is also known for their outstanding catering services. They provide a wide variety of chef-designed food options for their customers that would compliment any kinds of event.
Central Market Catering Menu
Item
Price
BREAKFAST PASTRIES PLATTER
$29.00
ASSORTED MINI SCONES PLATTER
$25.00
FRESH BAGELS
$18.00
BREAKFAST MUFFINS PLATTER
$25.00
BEST-OF-THE-SEASON
FRESH FRUIT PLATTER
$30.00
TROPICAL FRUIT BOWL (IN SEASON)
$30.00
BERRY & YOGURT PARFAIT SERVICE
$45.00
CENTRAL MARKET QUICHES
$14.00
FRITTATA CASSEROLE
$20.00
BREAKFAST TACOS
$30.00
BREAKFAST SANDWICHES
$35.00
SMOKED SALMON PLATTER
$95.00
SIGNATURE SANDWICHES PLATTER
$50.00
TEA SANDWICHES PLATTER
$35.00
CLASSIC DELI PLATTER
$70.00
SIGNATURE DELI PLATTER
$90.00
FLANK STEAK PLATTER
$65.00
CENTRAL MARKET CHICKEN PLATTER
$45.00
SHRIMP COCKTAIL PLATTER
$65.00
QUESADILLA PLATTER
$40.00
ROASTED TENDERLOIN PLATTER
$99.00
ANTIPASTI PLATTER
$70.00
MEDITERRANEAN PLATTER
$60.00
GRILLED VEGETABLE PLATTER
$40.00
RUSTIC CHEESE PLATTER
$40.00
ARTISAN CHEESE SAMPLER
$85.00
MEDITERRANEAN TORTE
$50.00
FRENCH BRIE WITH PRESERVES
$55.00
BAKED BRIE
$55.00
FRUIT AND CHEESE PLATTER
$20.00
CRACKER BASKETS
$9.00
BROWNIES & BARS
$40.00
COOKIE PLATTER
$55.00
COOKIE BAR COMBINATION PLATTER
$49.00
TARTLET PLATTER
$70.00
Pros of Central Market Catering
Most people these days are always on the go. Preparing a delicious one of a kind meal can be tough and stressful especially for those who are living a busy life.
Central Market Catering allows its customer to enjoy high quality food without the hassles of planning, buying, preparing and cooking.
Be it for a small or big event, customers could always expect top notch services that will surely please all of their five senses without putting up with any additional stress.
How to order from Central Market Catering
Central Market Catering caters to all events. From weddings and birthday celebration to a simple get together party, they prepare gourmet dishes that would surely impress any guests.
Be it for breakfast, lunch or dinner to sweet tables, appetizers and platters you could always expect high quality services from them.
For catering services it is best to notify them at least 48 to 24 hours prior to the affairs.  In case of unexpected events they do have a menu for same day orders. Numbers are available on their website at www.centralmarket.com.
The menu is seasonal base which includes vegetarian selections for vegan lovers. Aside from the standard chef – designed menu customers also have the options to customize their own meals.
From sandwiches and desserts to their box lunches and movable feast, Central Market Catering offers a wide variety of foods that customer can mix and match base on their preferences.
Central Market Catering Reviews
Central Market Catering requires a minimum serving for 10 or more guest but doesn't require any minimum purchase for delivery as long as the order was place 24 hours in advance.
There is 50% charge for cancellation fee if order is canceled after 6 pm the day before delivery or pick up. They also offer staffing and rentals base on the request and needs of each customer.
For customers who wants to order food from Central Market Catering but has fewer people than the required serving they could always check the Chef-Prepared meals which consist of different variety.
Unlike other quick-service restaurant that just provides tasty food, Central Market Catering offers its customers, high quality, delicious healthy food that is convenient to your time and budget.
If you want to try a one of a kind food experience that would delight you and your guests then head over to your nearest Central Market.
Visit this link for more details
http://www.centralmarket.com/catering.aspx#/catering/intro