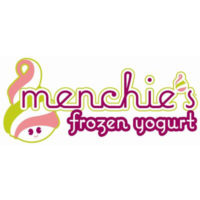 Menchie's is one of the most popular frozen yogurt stores around the world. They are known for their high quality frozen yogurt and fresh assorted toppings, which are sure to bring smiles to people's faces.
Menchie's was started by a couple named, Danna and Adam Caldwell, back in May 2007 at Valley Village, Los Angeles, California. Their love for frozen yogurt sparked their dream of opening a store of their own. The success of the store is the result not only of their delicious quality products but also of their excellent service, which aims to make every customer happy.
Today, Menchie's has grown to have about 540+ locations around the world and continues to be the leading frozen yogurt franchise store worldwide. Menchie's made it possible for you to serve their best-selling frozen yogurt on your next party with their catering services.
Pros of Menchie's catering 
Who does not love frozen yogurt? You can now serve delicious frozen yogurt to your guests that will be a sure hit not only to kids but also to kids-at-heart.
Be it an intimate gathering with friends, a kids party, or a company event, Menchie's catering will surely fit any event you may have. The ability to customize your own cup with great selection of frozen yogurt flavors and assorted toppings makes the Menchie's experience one of a kind.
How to order from Menchie's catering 
Consistent to the great customer service that every Menchie's store provides, ordering from their website is also fast and convenient. Just follow these simple steps:
Go to their webpage, menchies.com.
Under the contact tab, select catering.
Simply fill out the form and submit.
One of their staff will get in touch with you to review and confirm your order.
However, not all branches of Menchie's store provide catering. It is advisable to call the Menchie's store nearest you if you are planning to avail of their catering service. To get the contact information of their store:
Simply go to their website and click on locations.
Enter your city, state or zip, and hit search.
Choose your preferred store and call the number provided on the website.
Remember to place your order at least 48 hours in advance as required by their stores. Options for pick-up or delivery are available.
Menchie's Catering Reviews
Menchie's great selection of frozen yogurt flavor includes chocolate, vanilla, sorbet, tart, and chocolate-vanilla swirl. They also offer vegan and gluten-free frozen yogurt as well as no-sugar-added flavors that set them apart from other frozen yogurt stores. For their toppings, you get to choose from Oreos, mini M&Ms, rainbow sprinkles, gummy bears, peanuts and low fat granola.
Whether you are a vegan or you simply want a guilt-free treat, Menchie's is sure to satisfy your sweet tooth cravings.
When it comes to pricing, they price the orders per person and the price range will be as follows:
For groups of 4-6, pricing is around $36-54.
For groups of 8-10, pricing will be $72-90.
For groups of 12 and above, pricing will be $108 and more.
For deliveries, set-up on-site, and availability of their staff is provided depending on the size of the order.
Overall, their catering service is considered to be one the best with their affordable quality products and great customer service.
 Visit this link for more details 
http://www.menchies.com/catering