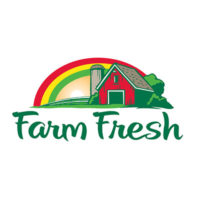 Owner Chris Taylor spent his years working in restaurants to search for information about how he can improve the quality of lives of people by switching to a healthier lifestyle. With this in mind, he started to believe that the more people feed themselves with nutritious food, the healthier they get. This passion leads to this company to stay true to its beliefs.
Pros of Farm Fresh Catering
Farm Fresh Catering offers a wide range of healthy meals in schools and other businesses throughout Reno, NV. Ingredients are 100% organic and harvested fresh from local farmers.
Let us take a look at their menu:
#1 Buffet Services
Taco Service
Customize your wraps with your choice of sauces, wraps, and fillings.
Sandwich Service
Served with freshly-baked and organic Focaccia Bread with any of their meat and cheese options such as Sautéed Veggie, Roast Beef, Grilled Cheese, Tuna Salad, and Oven Roasted Chicken Breast.
BBQ Service
Choose from cedar plank salmon, local sausages, Portobello mushrooms, tri-tip, chicken drumsticks and other BBQ goodies grilled with their signature bbq sauce with a healthy serving of sides and salads.
#2 Beer and Alcohol Pairings
Oatmeal Stout: Caramel Cheesecake
Double IPA: Coppa, ricotta and arugula pizza
Black Currant Berliner: Bratwurst with beer mustard
Wild Dry Hopped Saison: Seafood and chorizo stuffed shells
#3 Main Courses
Truffle Mac & Cheese w/ Cauliflower
Organic Italian Pasta tossed in truffle oil, cauliflower, onions, and garlic bathed in creamy cheese sauce.
Baked Mahi Mahi w/ Mango Salsa
Baked white fish seasoned with salt and pepper, covered with home-made mango salsa
Beef Scallopini w/ Rosemary Potatoes
Sliced beef sautéed with capers, onions, and white wine sauce.
Stuffed Avocados
Avocado halves served on a bed of lettuce with your choice of stuffing like tuna salad, chicken salad, or vegan "tuna" salad.
#4 Appetizers
Asian Chicken Meatballs
Baked organic chicken breast and thigh seasoned with garlic, onions, herbs & spices with tangy and sweet teriyaki sauce.
Farm Fresh Ceviche
Marinated salmon and mahi-mahi in lemon & lime juice, red onion, jalapeno, cilantro, and corn with garlic toast on the side.
Roasted Potatoes w/ Hollandaise Sauce
Smoked Salmon Crostini w/ Capers and Dill Cream Cheese
#5 Vegan/Vegetarian Fare
Veggie Wrap
Homemade garlic hummus, zucchini, tomato, lettuce, and sautéed Portobello mushrooms in organic tortilla with sesame wasabi sauce.
"Pulled Pork" Sandwich
Sour dough filled with pan fried jack fruit bathed in organing BBQ sauce.
Collard Green Wrap
Choose from vegan "tuna" salad or skipjack tuna mixed with cucumber, tomato, lettuce, and homemade hummus glazed with sweet peanut sauce or sesame wasabi.
Raw Beet Ravioli
Sliced beets in almond pate with sweet balsamic dressing.
#6 Soups & Salads
Classic Minestrone
Tossed chicken, organic pasta, beans and sautéed vegetables.
Garlic Kale Salad
Kale tossed with capers, and fresh garlic with olive oil and lemon juice.
Thai Coconut Chicken Soup
Organic chicken breast in coconut broth mixed with cilantro, kefir leaves, lemongrass and red pepper.
Black Bean & Corn Salad
Avocado, green onions, black beans, cilantro, and corn tossed in cayenne, olive oil, garlic, and lemon.
Farm Fresh Catering offers services like Office Lunch Delivery, Catering, Organic School Lunches, Customizable Meal Prep, and Kids Parties. Their website allows you to place your orders online, and even shows you feedback from those who have tried their food. Surprisingly, kids love it. It's not that difficult to teach kids to eat healthy after all.
Farm Fresh Catering Reviews
If you're looking for simple, healthy, and nutritious food, head on to Farm Fresh Catering Reviews. You may visit their website to place your orders. The good news is, they offer services like Office Lunch Delivery, Catering, Organic School Lunches, Customizable Meal Prep, and Kids Parties. Just make sure you give at least 24 to 48 hours notice so your orders can be delivered on time.
 Visit this link for more details
https://www.farmfreshnv.com/order-now/