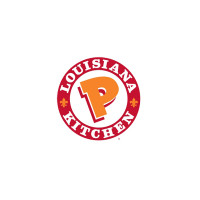 Popeye's Chicken and Biscuits is part of a big American multinational chain. It was obtained by America's Favorite Chicken Company in 1993. The company originally owns 30 restaurants and the rest are just franchised.
In June 1972, Popeye's opened at New Orleans. Recently, they had a full control with Popeye's taste and they get their seasonings and techniques from Diversified Foods and Seasonings. If you thought that the owner coined the restaurant's name from the famous cartoon character, then you guessed it wrong. He got the name from a fictional detective named, Jimmy ''Popeye'' Doyle. Popeye's is known for their 2-flavored chicken; mild and spicy. Their meals always come with 1 side order, drink and biscuit. Thanksgiving became an inspiration when they released the amazing Turducken sandwich.
Though Popeye's sales are considered as the third largest in the US, we can't hide the fact that it's one of the closest competitors of KFC.The only difference between the two is the secret herbs and spices that they use. But overall, the factor that consumers look at is the quality of food which Popeye's acquire. Customers describe Popeye's chicken as crispy and buttery. It's juicy and meatier compared to KFC's. It's a close fight so the decision is up to the eater.
Popeyes Catering Menu
| Item | Price |
| --- | --- |
| Serves 20 | |
| 50 Pc Mixed Chicken or Handcrafted Tenders, 1 Party Side, 2 Dozen Biscuits (24 biscuits) | $100.00 |
| Serves 30 | |
| 75 Pc Mixed Chicken or Handcrafted Tenders, 2 Party Side, 3 Dozen Biscuits (36 biscuits) | $159.00 |
| Serves 50 | |
| 100 Pc Mixed Chicken or Handcrafted Tenders, 3 Party Side, 4 Dozen Biscuits (48 biscuits) | $249.00 |
| Serves 75 | |
| 150 Pc Mixed Chicken or Handcrafted Tenders, 4 Party Side, 6 Dozen Biscuits (72 biscuits) | $349.00 |
| Serves 100 | |
| 200 Pc Mixed Chicken or Handcrafted Tenders, 6 Party Side, 8 Dozen Biscuits (96 biscuits) | $489.00 |
| Mixed Chicken or Handcrafted Tenders | |
| 50 Pieces (Spicy or Mild) | $69.99 |
| 75 Pieces (Spicy or Mild) | $99.99 |
| 100 Pieces (Spicy or Mild) | $134.99 |
| Biscuits | |
| 1/2 Dozen (6) | $3.79 |
| Dozen | $6.99 |
| Party Sides | |
| Mashed Potatoes w/ Cajun Gravy, Red Beans & Rice, Cajun Rice, Cole Slaw, Cajun Fries, Green Beans, Corn on the Cob, Onion Rings | $25.99 |
| Beverages | |
| Gallon Drinks | $3.99 |
| Half Gallon | $2.49 |
Pros of Popeyes Catering
Impressing the consumers is what the original plan of Popeyes was. They wanted to recreate the old boring chicken recipe that they had so they came up with a spicy formula. And now you can see queues of customers in their restaurants.
Both domestic and international markets were glad when they first heard the catering idea. Foodservice Solutions even congratulate Popeye's for this big step because they know that this is part of its evolution. Whether it's a special occasion or just an ordinary day, Popeye's is there to serve you.
How to order
Popeye's aims to let their customers experience perfect food, fresh from their kitchen to their table. They have 5 choices depending on the number of guests. One menu can feed 20 persons;another is for 30, 50, 75, up to 100.
Each food on their menu indicates the nutritional benefits, allergens and sensitivity, and gluten free information for their customers' health. The nutrition guide is commissioned by Popeye's own research team. As for their concern to their consumers' health, they remind them to consult their doctors first before consuming their product.
Recently, they have a promo for their clients age 18 and above. It doesn't require purchasing of their product but they have to play an online football game. With this, they could win a trip to Bahamas for Grand Prize.
Like ordinary fast-food chains, Popeye's also give out coupons. Local coupons vary from place to place. Some give meal upgrade while others give big discounts.
There are two ways to order from Popeye's. They entertain calls and online orders. You can choose among 4 super saver meals and you're good to go.
One advantage that Popeye's has compared to others is how they describe each of the things listed on their menu. They use words that are easy to understand, easy to memorize, and easy to feel the concern to one's diet. Now, everyone knows why they became successful.
Reviews
They recently have new additions to their menu. Theybrought back Beer Can Rip'nChick'n which is famous for the best tasting marinade and the return of the amazing Dip'nChick'nwhich is made out of chicken breast fillets, battered, and deep fried. These meals are the best finger food in town.
Serving dinner, especially to big families, is one of moms' horror stories. But because of the convenience that Popeye's bring to households, most families don't need to cook dinner and just enjoy the best-tasting chicken from Popeye's. Imagine yourself having a more relaxing time in the evening as you not need to cook and clean.
Popeye's is very proud to have affordable meals without compromising the taste of food. They make it a point to serve meals as hot as possible so that customers can enjoy the dark brown crispy chicken with white, soft meat inside. And for just five to 8 dollars, you may have a complete meal and a full tummy.
Popeye's is famous for their chicken but they still have a lot more to offer. Their most famous meal nowadays is the Chicken Strips. It comes with four big pieces of chicken, a side dish of your choice, and a drink for only 6 dollars.
Visit this link for more details
http://popeyes.com/menu/catering/