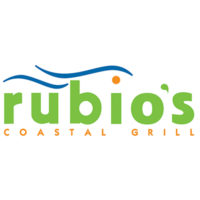 If you are looking for delicious seafood to serve at your next party, try Rubio's. Rubio's Coastal Grill, formerly known as Rubio's Fresh Mexican Grill, is a casual Mexican Restaurant chain that serves seafood and other Mexican food. The restaurant is famous for its fish tacos made from wild Alaskan Pollock, battered, fried and served in a corn tortilla.
Founder Ralph Rubio found inspiration when he first got a taste of fish tacos from a local taco stand during his spring break in Baja, California. Ever since then, he was inspired to open a restaurant serving delicious fish tacos. Rubio then opened his first restaurant in 1983 on Mission Bay Drive, at the Pacific Beach area of San Diego. As of 2016, Rubio's Coastal Grill has more than 200 restaurants, most of them located in Colorado, Florida, Arizona, Nevada, California, and Utah. Delicious and healthy food are the reasons people prefer Rubio's. Their most popular dish is the fish tacos. The tacos are made from Wild Alaska Pollock, drenched in their signature beer batter and cooked to a perfect crisp. The restaurant also strives to minimize the amount of additives and food coloring used in their food, which appeals to the health conscious diner.
The restaurant started with fish tacos, fries and calamari. Their menu has expanded to offer a variety of Mexican food. They now serve Mahi Mahi, shrimp, and tilapia prepared into burritos or tacos. They also offer popular Mexican favorites such as Enchiladas, Nachos, and Taquitos. Their guacamole and salsa are handmade and prepared fresh everyday. Rubio's is the perfect choice for catering a casual event. They offer a variety of platters of Mexican food, a salsa bar and various appetizer plates. The variety allows you to choose and plan to satisfy all of your guests' cravings.
Rubios Catering Menu
| Item | Price |
| --- | --- |
| Large Groups | |
| Taco Bar (Serves 10-12) | $95.00 |
| Deluxe Taco Bar (Serves 10-12) | $140.00 |
| Regular Burrito Platter (Serves 10-12) | $95.00 |
| Deluxe Burrito Platter (Serves 10-12) | $140.00 |
| Small Groups | |
| Small Taco Bar (Serves 5-7) | $48.00 |
| Sampler Platter | $45.00 |
| Small Burrito Platter (Serves 5-10) | $48.00 |
| Appetizers and Desserts | |
| Quesadilla Platter | $36.00 |
| Taquitos Platter | $36.00 |
| Salsa Bar (Serves 20) | $28.00 |
| Guacamole & Chips (Serves 20) | $24.00 |
| Sweet Treats Platter | $20.00 |
| Cookie Box | $20.00 |
| Salads | |
| Chipotle Orange Salad | $30.00 |
| Balsamic & Roasted Veggie Salad | $30.00 |
| Chopped Salad | $30.00 |
| Enchilada Platters | |
| Deluxe Enchilada Platter (Serves 10-12) | $130 and up |
| Regular Enchilada Platter (Serves 10-12) | $85 and up |
| Small Enchilada Platter (Serves 5-7) | $43 and up |
| Burrito Boxes | |
| Big Burrito Especial Box | $9.50 |
| Grilled Veggie Burrito Box | $9.50 |
| Ancho Citrus Shrimp Burrito | $10.75 |
| Sides | |
| Beans | $5.00 |
| Mexican Rice | $5.00 |
| Citrus Rice | $5.00 |
| Tortilla Chips (25oz.) | $5.00 |
| Guacamole (8oz.) | $5.00 |
| Salsa (11oz.) | $5.00 |
| Sour Cream (12.4oz.) | $5.00 |
| Creamy Chipotle Sauce | $3.00 |
| Grilled Chicken (20oz.) | $20.00 |
| Grilled Steak (20oz.) | $18.00 |
| Grilled Shrimp | $22.00 |
| Grilled Mahi Mahi (12pcs.) | $22.00 |
| Grilled Tilapia (12pcs.) | $22.00 |
| Grilled Atlantic Salmon (12pcs.) | $24.00 |
| Tortillas (Dozen) | $4.00 |
| Complimentary Items | |
| Napkins & Utensils | $0.00 |
| Plates | $0.00 |
| Salsa | $0.00 |
Pros of Rubio's Coastal Grill Catering
Rubio's has a solid catering service, so you can expect to that your event's needs will be met. They have a catering specialist that can assist you in putting together your food based on the number of guests, and your budget. Their catering menu offers 3 different levels of catering that are priced based on the number of people who will be served.
People enjoy the delicious food, but their commitment to sustainability, authenticity, and freshness also attract patrons. The star of their fish tacos, the Wild Alaskan Pollock, is obtained using sustainable fishing methods to maintain the fish population and habitat. The fish is grilled in an authentic Mexican grill, which gives it a delicate interior and a perfectly seared skin. They also use Hass avocados, which has a buttery flavor with a rich creamy texture. 
How to Order from Rubio's Coastal Grill Catering
Ordering from Rubio's is convenient and easy. They have a menu prepared just for catering events complete with the number of people it can accommodate. They offer complete meals, platters, sides, salads, tacos, drinks and desserts. Larger groups have fun options like the Build-Your-Own Taco Bar, and the Sampler Platter.
You can follow these instructions to help you get started:
Open the website, Rubios.com and view the catering menu
Submit your order via their online form or call your local Rubio's
Talk to the in-store catering specialists to assist you in planning for the perfect menu for your next occasion
Make sure to place your order ahead of time, as the restaurant requires at least 24 hours in advance to prepare your order. Not all locations offer delivery, so make sure to check with their catering specialist if they offer this option or not. 
Rubio's Coastal Grill Catering Reviews
Rubio's solid catering service includes all the finer details of catering. The set menu service is easy to cleanup and arrange, so you have more time to entertain your guests. You can also order their company's assistance in serving food for larger events.
Pricing varies, depending on the number of people it caters to and the store location. Small servings cater to 5-7 people and are priced between 45 to 70 dollars, depending if you are getting the Enchiladas, Burrito platter, or the Small Taco Bar. Their regular serving can accommodate 10-12 people, with the price ranging between 90-120 dollars. The Deluxe option offers either a salad, more sides, or a dessert option. This option is priced at 130 dollars or more.
For events with 30 people or more, the restaurant recommends getting the Taco Bar's largest variant. It serves 60+ tacos in re-warming pans. The warmer pans are an additional charge that include chafing fuel and a stand. If you order for 60 or more people, the warmer kit is included free of charge.
You can also convert the Taco Bar to a Seafood Taco Bar for more variety. You can choose between Tilapia, Salmon, the beer-battered Wild Alaskan Pollock, Mahi Mahi and Shrimp.
Rubio's is slightly more expensive than your average taco shack, but it makes up for it by the food quality and consistent service that the restaurant delivers. The catering menu gives you enough options that you will get your money's worth. The Regular and Deluxe options allow you to choose which one will suit your budget. You will get a lot more for the Deluxe, but opting for the Regular and Small Serving is also a satisfying choice. With a solid catering service and great food, you cannot go wrong with Rubio's. 
Visit this link for more details
https://www.rubios.com/catering