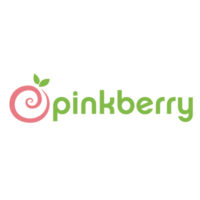 Pinkberry is a franchise catering business that is known for its best-tasting frozen yogurt. Made with real milk and yogurt, combined with fresh ingredients, Pinkberry provides one-of-a-kind unique taste that delights the senses.
There are three types of catering services being offered – Full Service, Drop Off, and Pick Up. Any of the three, Pinkberry customizes your event with great selection of flavors and toppings. Enticingly crafted with array of premium toppings and freshly cut fruit ingredients, customers truly enjoy Pinkberry's irresistible food from yogurt to ice cream. This concept has made them stand out from the rest.
Pinkberry started in Los Angeles, California in 2005 by Hye Kyung Hwang. Since then, they have become the phenomenal brand in the frozen yogurt industry. This paved the way to the brand's exceptional growth throughout the country. With over 240 stores worldwide, you can find Pinkberry stores in shopping centers, malls, airports, and even in school campuses. In addition, every store's modern decor brings everyone the feeling of eating their food at the comfort of their homes.
Pinkberry Catering Menu
| Item | Price |
| --- | --- |
| Drop Off (small) | $5.95/person |
| Drop Off (medium) | $6.95/person |
| Drop Off (large) | $7.95/person |
| Full Service (small) | $7.20/person |
| Full Service (medium) | $8.40/person |
| Full Service (large) | $9.60/person |
Pros of Pinkberry Catering
Pinkberry offers several catering services in order to give you the most convenient option for your event needs. This also brings customers enjoyable and fun-filled experience as they can customize, and mix and match refreshing yogurts, with their favorite fresh fruit and toppings.
From distinctive products, to outstanding service, to inspirational store designs, Pinkberry has never failed to satisfy not only the senses of its customers. Their originality and timelessness are instantly recognizable from its competitors.
How to order from Pinkberry catering
Pinkberry's popular menu consists of the following:
Tart Frozen Yogurt
Sweet Frozen Yogurt
Low-Fat Milk Ice Cream
Fresh Hand-Cut Fruits
Pinkcard is to be used in ordering and to enjoy all the rewards. Just download the Pinkcard mobile app on Android or iPhone, or you can visit your local Pinkberry store to activate the card and have it registered.
One should know the following catering services to choose from:
Full Service – Pinkberry team members stay at your event location and serve your guests.
Drop Off – Pinkberry sets up your order in designated area for your guests to top on their own.
Pick Up is done by contacting Pinkberry local store and your order will be ready in 30 minutes. You can use store locator to find the Pinkberry store nearest you.
Pinkberry catering is ideal for all your event needs. You can order for corporate parties, weddings, family gatherings, birthday parties, and any special events.
Pinkberry Catering Reviews
In terms of options availability, Pinkberry has a wide array of delectable yogurt flavors and toppings. This makes choosing the perfect combination tickle the senses, and will surely give your guest an enjoyable and pleasant experience to remember.
In terms of delivery and pick up options, freshly prepared Pinkberry products are transported in insulated coolers. Dry ice keeps them chilled. For Pick Up orders, product is placed in insulated bag that will stay cold for 45 minutes.
Services and prices vary by market and by region; however, as Pinkberry offers only the best of their services and products, price is absolutely what you pay for.
Despite the competition in the market that offers similar type of food, Pinkberry plays well in terms of price. Every penny counts as Pinkberry assures quality at a reasonable price.
To give you the best information on prices, complete the inquiry form found in their website. Their excellent customer service would be more than happy to assist you.
Visit this link for more details
http://www.pinkberry.com/catering/