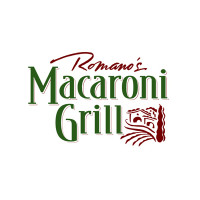 Macaroni Grill or famously known as Romano's Macaroni Grill is a casual dining restaurant in the US. The restaurant is inspired by Italian culture and cuisine.
In 1988, Romano's Macaroni Grill was established in Texas by Philip J. Romano. In 1989, the franchise rights of the company was bought by Brinker International Inc. Macaroni Grill has over 200 locations all over the world. The restaurant is expected to grow more over the years. Macaroni Grill provides a variety of food selections for their customers. They offer salads, sides, entrees, pasta and some refreshments.
Macaroni Grill also gives their customers freedom in making their own pasta. They allow their customers to create their own pasta by choosing their own type of pasta, toppings and sauce. Best for customers who love to create adventure on foods.
Macaroni Grill Catering Menu
Item
Price
Antipasti (serves 8-10 people)
Bruschetta
$26.00
Spicy Ricotta Meatballs
$32.00
Caprese
$35.00
Salads (serves 8-10 people)
Fresh Greens
$22.00
Caesar
$22.00
Caesar with Chicken
$31.00
Caesar with Shrimp
$34.00
Bibb & Bleu
$28.00
Bibb & Bleu with Chicken
$37.00
Bibb & Bleu with Shrimp
$40.00
Chicken Florentine
$39.00
Sides (serves 5-6 people)
Roasted Vegetables
$18.00
Sun-Dried Tomato Orzo
$18.00
Macaroni + Cheese
$24.00
Roasted Potatoes
$18.00
Rosemary Peasant Bread (two loaves)
$4.00
Sauce
$4.00
Dolce (serves 12-15 people)
Homemade Chocolate Cake
$45.00
New York Style Cheesecake
$50.00
Tiramisu
$55.00
Cookie Tray (served by dozen)
$18.00
Entrees (serves 8-10 people, includes two loaves of bread)
Mom's Ricotta
Meatballs + Spaghetti (pomodoro)
$57.00
Mom's Ricotta
Meatballs + Spaghetti (bolognese)
$60.00
Eggplant Parmesan
$65.00
Chicken Parmesan
$71.00
Penne Rustica
$70.00
Carmela's Chicken
$64.00
Chicken Scaloppine
$72.00
Chicken Marsala
$72.00
Pollo Caprese
$65.00
Mushroom Ravioli
$62.00
Lasagna Bolognese
$72.00
Fettuccine Alfredo
$51.00
Fettuccine Alfredo with Chicken
$65.00
Fettuccine Alfredo with Shrimp
$68.00
grilled salmon
$89.00
Calzonetto Refresh Boxed Lunch
Chicken Caesar
$12.00
Pepperoni
$12.00
BLT
$12.00
Roasted Vegetable
$12.00
Italian Beef
$12.00
Or Choose Any Calzonettos For (serves 4-5)
$30.00
Refresh
Iced Tea (sweet or unsweet)
$7.00/gallon
Flavored Tea
$9.00/gallon
Minute Maid Lemonade
$9.00/gallon
Minute Maid Lemonade Light
$9.00/gallon
Flavored Lemonade
$10.00/gallon
PROS OF MACARONI GRILL CATERING
Macaroni Grill Catering brings casual dining to your special events. They bring class and quality to your homes or in your special events like parties, family gatherings and many more.
They provide their own tables, chairs, table napkins, utensils, and all other equipments for your convenience. They send their own catering representative to set up and make your event more special and beautiful.
HOW TO ORDER FROM MACARONI GRILL CATERING
There are two ways to order from Macaroni Grill Catering. You can order online or call their direct line.
For big catering events, it is best to place your orders 1-2 days ahead of time to give time for the restaurant to prepare the food and equipments.
For small catering events that serve 8-10 people, macaroni grill gives their clients options for delivery. They allow pick-ups and door-to-door deliveries.
For individual orders, you can place your orders anytime of the day and you can pick up the orders within the day.
Macaroni Grill provides various options intended specifically for the customers' preferences and needs.
MACARONI GRILL CATERING REVIEWS
Macaroni Grill provides excellent services to individuals, families or catering events. The restaurant also keeps their product fresh and clean.
Prices of Macaroni Grill's dishes are very competitive to other catering services. They offer affordable but quality dishes for your party needs.
Macaroni Grill also gives promos and discounts for families and kids. They are also known for their 3 course lunch menu at very affordable prices.
Customers can select their best sellers from their menu which includes Artisan Pizzas, Chicken Parmesan, Fettuccine Alfredo and many more.
Macaroni Grill is consistent in providing quality service to all catering events. They offer the best set-up for themed events and bring fresh foods to the table. Macaroni grill is definitely the restaurant you need for your party needs.
Visit this link for more details
https://www.macaronigrill.com/catering