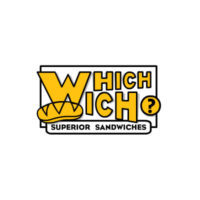 Which Wich catering is a fast food restaurant chain in the US. The restaurant specializes in sandwiches and salads. The restaurant is known for serving supreme sandwiches.
The sandwich restaurant was founded by Jeff Sinelli in 2003. The restaurant has over 400 locations in over 36 states in the US and internationally. Menu items in the restaurant are customized according to the cravings of the customers. Deliveries, pick-ups and catering services are available in the restaurant.
The restaurant caters to small and big events like parties, meetings, or school events. The menu items differ in different locations and are always made upon order. People love the restaurant since it gives the customers freedom in making their own sandwich or salad. It also promotes adventure and creativity in every bite.
Which Wich Catering Menu
| Item | Price |
| --- | --- |
| Wich Trays (serves 8-12) | |
| Traditional Tray - Turkey, Ham, Roast Beef, Tomato & Avocado, and Chicken | $60.00 |
| Custom Trays (serves 8-12) | |
| Choose up to 5 wiches from our selection of 51 wiches. | $60.00 |
| Breakfast Wich Tray (serves 8-12) | |
| Ham & Egg, Bacon & Egg, Sausage & Egg, and Veggies & Egg | $50.00 |
| Easy Meal Tray (serves 8-12) | |
| 10 Pack (Your choice of wiches, assorted bagged chips, and cookies) | $80.00 |
| 6 Pack (Your choice of wiches, assorted bagged chips, and cookies) | $50.00 |
| Salad Tray (serves 6-8) | |
| Chef Salad | $40.00 |
| Cobb Salad | $40.00 |
| Greek Salad | $40.00 |
| House Salad | $35.00 |
| Combo Tray (serves 8-12) | |
| Choose any 3 wiches and 1 salad. | $75.00 |
| Chips | |
| One Dozen | $13.00 |
| Two Dozen | $26.00 |
| Three Dozen | $39.99 |
| Sweets | |
| One Dozen | $20.00 |
| Two Dozen | $38.00 |
| Three Dozen | $55.00 |
| Drinks | |
| Gallon of Lemonade | $8.00 |
| Gallon of Sweet Tea | $8.00 |
| Gallon of Unsweet Tea | $8.00 |
| Canned Soda | $1.00 |
| Bottled Water | $1.75 |
PROS OF WHICH WICH CATERING
The restaurant is best known for their unique order system. Customers are given the freedom to style and choose their own bread and fillings. There are various toppings to choose from and various kinds of bread.
Customers are given markers or sharpies to write down their orders in the bag with their names. Once bags are given to the food attendant, the sandwich or salad will now be made fresh from scratch.
The catering service of the restaurant is also fast and convenient. The ingredients used and salads used are always fresh and new. Upon delivery, the products are placed in  box to preserve the freshness.
HOW TO ORDER FROM WHICH WICH CATERING
There are three easy steps in placing an order in Which Wich. These three steps are the following:
Find the closest location- Customers need to identify which location will cater to their orders. The list of locations are available in the website.
Make your order- Customers can choose from the variety of menu in the restaurant. In choosing orders, customers should know the style and kind of bread, what type of meat and what kind of cheese to use.
Call the store- Confirm orders by calling the store and finalizing the details like pick-up or delivery information.
For group orders, customers can choose platter, wich trays, salad trays, combo trays, boxed lunches and many more. Each order can be customized and can serve for up to 5-15 guests.
Which wich accepts orders online. For big event caterings, customers can place their orders 2 days prior to the event. Cash and credit card payments are also accepted in the restaurant.
WHICH WICH CATERING REVIEWS
Which wich catering is a customer-oriented restaurant. The restaurant also provides nutritional information for every sandwich or salad they make. All ingredients used are fresh, health and clean.
The prices of the products are fair and competitive in the market. Prices vary due to some factors like the size, the meat used, the bread used and the fillings used.
For group orders, prices are dependent on the number of guests and the type of sandwich or salad ordered. The larger the number of guests, the higher the price will be.
For platters and combo packages of the restaurant, prices and servings are fixed. Customers will have to order more to be able to accommodate their guests. Usual servings for platter and combo are up to 20 people.
Whether the customers avail of the pick-up or delivery services of the restaurant, the quality and freshness of the food is preserved. Customers will get exactly what they ordered.
Visit this link for more details
https://www.whichwich.com/#!/catering