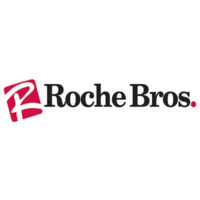 For any kind of occasion, Roche Brothers has the right catering plan for your needs. Superior quality and service are 2 values this company is very proud of. With their headquarters located at Wellesley, MA, Roche Brothers is best known for their neighborhood supermarkets. Owned by Ed and Rick Roche, they also successfully branched out in the food business.
Established in 1952, Roche Brothers first made its name as a meat and produce store. They would rapidly expand since, with more than 20 shops running under their name.
While they boast different food products and services, one service that has garnered major attention for them in the Massachusetts area is their catering services. Serving anywhere from appetizers to desserts, and capable of providing caterings for both formal and casual events, Roche Brothers offer different kinds of cuisines and prepare each of them very well.
Pros of Roche Brothers Catering
Roche Brothers provide a wide range of food selections for their catering services. From sandwiches to fruit baskets, they have multiple dishes to choose from.
They can also cater to a wide range of events. Their experience in catering for all kinds of parties and gatherings give them an advantage.
Perhaps the most intriguing feature they have is that you can place your orders online. Just log into their site and follow the step-by-step process.
How to Order from Roche Brothers Catering
One of the great things about Roche Brothers catering is that they made ordering as simple as possible. Just about all the info you need are up in their site.
You can take a look at their menu for updated food offerings and prices. They also have specials for specific days and occasions.
Most of their items are ordered in a per platter basis, so it would be convenient to ask first how many people each platter can serve before placing an order.
When placing an order, Roche Brothers recommend that you mention to them if any guest has food restrictions or allergies, so they can adjust their menu accordingly.
As mentioned earlier, you can now order online via their website. However, they could have detailed the online ordering process better in their website.
Roche Brothers Catering Reviews
Roche Brothers catering has developed a strong reputation for great service over the years. This may seem unthinkable, considering that they are better known as a grocery.
The amount of success they have reflects on the type of reviews they've been getting from their clients, with some ordering from them for years.
People like how they give strong attention to detail in their food items. All their dishes are made fresh and are nicely presented.
Their customer service is also a cut above the rest. From the time you call to place your order to the final pack-up post-event, they will make sure that you get your money's worth every single time.
If you want a catering service in Massachusetts that offers all kinds of high-quality food and topnotch service at the best price, you cannot go wrong with Roche Brothers.
Visit this link for more details
https://www.rochebros.com/catering/