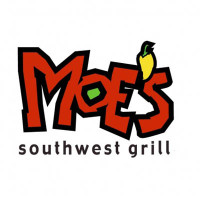 Moe's is a Mexican and Tex Mex restaurant specializing in savory grills and flavorful Mexican dishes.
Moe's catering takes its pride in its delicious Mexican cuisine made only from the finest and freshest ingredients. It has a variety of food in the menu, taking everyone covered, from meat lovers to vegetarians. It offers catering service to all sorts of events, from corporate or business functions to private parties and weddings.
People enjoy Moe's mouth-watering grills and dishes served hot and nicely packed, fit for every occasion. Aside from prompt, efficient and quality service, every order at Moe's comes with free chips and salsa. And the customers just love it! Moe's Southwest Grill was founded in December 2000 and has since become a staple restaurant franchise in the United States. It currently has more than 600 stores across the globe.
Moe's Catering Menu
| Item | Price |
| --- | --- |
| Bars & Burritos | |
| Fajita Bar | $11.00/person |
| Salad Bar | $9.00/person |
| Taco Bar | $8.50/person |
| Burrito Box | $9.00/person |
| Mini Burritos | $3.25/person |
| Original Burritos | $9.00/person |
| Junior Burritos | $7.00/person |
| Chips & Dips | |
| Moe's Famous Queso | $1.99/person |
| Guacamole | $1.99/person |
| Desserts | |
| Chocolate Chip Cookie | $0.75/person |
| Oatmeal Raisin Cookie | $0.75/person |
| Snickerdoodle Cookie | $0.75/person |
| Cinnamon Chips | $1.00/person |
| Drinks | |
| Sweet Tea (Serves 10) | $5.00 |
| Unsweet Tea (Serves 10) | $5.00 |
| Lemonade (Serves 10) | $5.00 |
| Bottled Water | $1.99 |
Pro's of Moe's Catering
Foods at Moe's are boxed well, keeping it hot and fresh as served. It also comes with complete plate, napkins and cutlery for the convenience of its valued customers.
People rave about Moe's because of their savory grilled meats and delicious Mexican dishes. Its Fajita and Salad bars top the list in their catering menu and receive nothing but the best reviews from their customers. The free chips and salsa likewise distinguishes Moe's from other catering services.
How to Order from Moe's Catering
There are several bestsellers in Moe's Menu but here are some of the most popular ones in the list:
Fajita Bar
Salad Bar
Taco Bar
Burritos
There are also several ways to place an order or book a catering service with Moe's, such as:
Ordering online via Moe's official website
Ordering via phone call with the nearest Moe's branch
Ordering personally by visiting any Moe's branch
Moe's Catering offers delivery service so that customers need not pick the foods up. Plates, cups, napkins and cutlery are likewise included in every delivery for the convenience of the customers. However, customers may still choose to pick up their orders in any of their branches.
Should there be a need for a catering service within 24 hours from order placement, Moe's Catering provides for a hotline number where customers can call and book their catering requirement.
Moe's Catering Reviews
Moe's Catering offers a variety of food options in their menu. They offer freshly grilled meats for meat lovers and flavorful salads for vegetarians. Their Mexican dishes are well loved by customers, adults and kids alike. They also offer side dishes to complement the menu, including cinnamon chips and cookies.
Its foods are also fairly priced. Bars and burritos range from $4 to $11 only. Additional options like dips and desserts are also available for a reasonable price. Chips and salsa are also free for every order.
Moe's Catering has both pick-up and delivery options, which make it more convenient for their customers. Pick-up and delivery options are also available in placing orders online.
Prices at Moe's are comparable to other restaurants offering a similar menu although slightly higher than some of their competitors such as Chipotle and Qdoba.
Visit this link for more details